Warning
: strpos() expects parameter 1 to be string, array given in
/homepages/28/d195594288/htdocs/as/wp-content/plugins/related-posts-thumbnails/related-posts-thumbnails.php
on line
243
Warning
: strpos() expects parameter 1 to be string, array given in
/homepages/28/d195594288/htdocs/as/wp-content/plugins/related-posts-thumbnails/related-posts-thumbnails.php
on line
244
Warning
: substr() expects parameter 1 to be string, array given in
/homepages/28/d195594288/htdocs/as/wp-content/plugins/related-posts-thumbnails/related-posts-thumbnails.php
on line
244
Warning
: strpos() expects parameter 1 to be string, array given in
/homepages/28/d195594288/htdocs/as/wp-content/plugins/related-posts-thumbnails/related-posts-thumbnails.php
on line
243
Warning
: strpos() expects parameter 1 to be string, array given in
/homepages/28/d195594288/htdocs/as/wp-content/plugins/related-posts-thumbnails/related-posts-thumbnails.php
on line
244
Warning
: substr() expects parameter 1 to be string, array given in
/homepages/28/d195594288/htdocs/as/wp-content/plugins/related-posts-thumbnails/related-posts-thumbnails.php
on line
244
Warning
: strpos() expects parameter 1 to be string, array given in
/homepages/28/d195594288/htdocs/as/wp-content/plugins/related-posts-thumbnails/related-posts-thumbnails.php
on line
243
Warning
: strpos() expects parameter 1 to be string, array given in
/homepages/28/d195594288/htdocs/as/wp-content/plugins/related-posts-thumbnails/related-posts-thumbnails.php
on line
244
Warning
: substr() expects parameter 1 to be string, array given in
/homepages/28/d195594288/htdocs/as/wp-content/plugins/related-posts-thumbnails/related-posts-thumbnails.php
on line
244
This song of the day comes with a dance move. LMFAO is an electro hop duo from Los Angeles, California. However, they refer to their genre of music as "party rock." The group consists of Stefan Gordy (a.k.a. Redfoo) and Skyler Gordy (a.k.a. Skyblu), who happen to be the son and grandson of Berry Gordy, the founder of the Motown record label. LMFAO has been featured in songs with the likes of David Guetta, The Crystal Method, and Lil Jon to name a few. They recently made an appearance on The Tonight Show with Jay Leno… last night!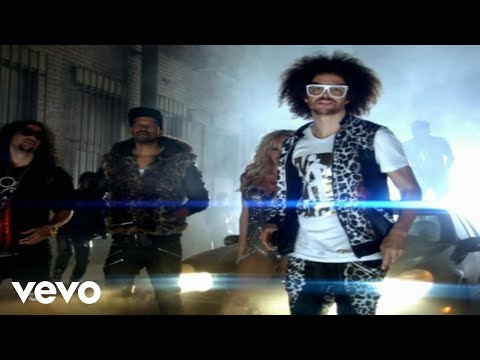 | | |
| --- | --- |
| Song: Party Rock Anthem | Purchase the Song of the Day: |
Every Day I'm Shufflin'
As seen in the official music video above, the shuffle is a combination of the Charleston and Running Man with some side steppin' action. LMFAO explains in the following instructional video about how to dance the shuffle.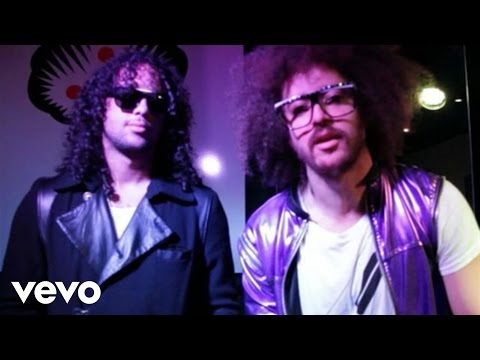 Other Popular Song Posts: