Warning
: strpos() expects parameter 1 to be string, array given in
/homepages/28/d195594288/htdocs/as/wp-content/plugins/related-posts-thumbnails/related-posts-thumbnails.php
on line
243
Warning
: strpos() expects parameter 1 to be string, array given in
/homepages/28/d195594288/htdocs/as/wp-content/plugins/related-posts-thumbnails/related-posts-thumbnails.php
on line
244
Warning
: substr() expects parameter 1 to be string, array given in
/homepages/28/d195594288/htdocs/as/wp-content/plugins/related-posts-thumbnails/related-posts-thumbnails.php
on line
244
Warning
: strpos() expects parameter 1 to be string, array given in
/homepages/28/d195594288/htdocs/as/wp-content/plugins/related-posts-thumbnails/related-posts-thumbnails.php
on line
243
Warning
: strpos() expects parameter 1 to be string, array given in
/homepages/28/d195594288/htdocs/as/wp-content/plugins/related-posts-thumbnails/related-posts-thumbnails.php
on line
244
Warning
: substr() expects parameter 1 to be string, array given in
/homepages/28/d195594288/htdocs/as/wp-content/plugins/related-posts-thumbnails/related-posts-thumbnails.php
on line
244
Warning
: strpos() expects parameter 1 to be string, array given in
/homepages/28/d195594288/htdocs/as/wp-content/plugins/related-posts-thumbnails/related-posts-thumbnails.php
on line
243
Warning
: strpos() expects parameter 1 to be string, array given in
/homepages/28/d195594288/htdocs/as/wp-content/plugins/related-posts-thumbnails/related-posts-thumbnails.php
on line
244
Warning
: substr() expects parameter 1 to be string, array given in
/homepages/28/d195594288/htdocs/as/wp-content/plugins/related-posts-thumbnails/related-posts-thumbnails.php
on line
244
Weird Al is back for another round of parody tracks with Lady Gaga, Taylor Swift, Miley Cyrus, B.o.B., T.I., and others in his sights.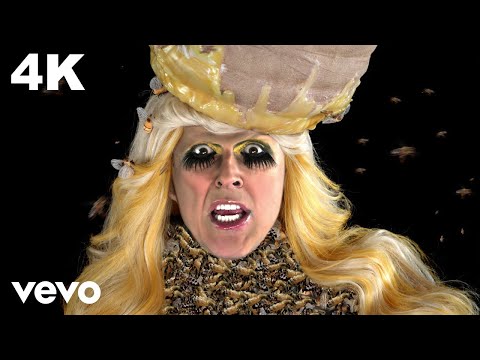 Song: Perform This Way
Album: Alpocalypse (2011)
Purchase the Song of the Day:

Straight out of Lynwood, California, Alfred was a smart kid. He skipped the second grade, was a straight-A student in high school making him valedictorian, and has a college degree in architecture. His musical journey began at the age of six when a door-to-door salesman offered him accordion lessons.
The parody influences came from various musicians and the Dr. Demento Radio Show. At age 16, the opportunity arose for Alfred to give Dr. Demento a demo tape when he was visiting his school. The tape contained a song called 'Belvedere Cruisin' and it was about the family car. Dr. Demento played the song on his radio show. Alfred went on to play local gigs and in college became a disc jockey for the university radio station. The nickname Weird Al came from fellow students.
With some help from Dr. Demento playing Al's early tracks on the radio show, Weird Al began his comedic music career to become the dominate figure in parody that he is today.
Staying true to his polka roots, each of Weird Al's albums has a Polka song comprised of popular music hits. Don't forget to check out Polka Face.

Other Popular Song Posts: