Warning
: strpos() expects parameter 1 to be string, array given in
/homepages/28/d195594288/htdocs/as/wp-content/plugins/related-posts-thumbnails/related-posts-thumbnails.php
on line
243
Warning
: strpos() expects parameter 1 to be string, array given in
/homepages/28/d195594288/htdocs/as/wp-content/plugins/related-posts-thumbnails/related-posts-thumbnails.php
on line
244
Warning
: substr() expects parameter 1 to be string, array given in
/homepages/28/d195594288/htdocs/as/wp-content/plugins/related-posts-thumbnails/related-posts-thumbnails.php
on line
244
Warning
: strpos() expects parameter 1 to be string, array given in
/homepages/28/d195594288/htdocs/as/wp-content/plugins/related-posts-thumbnails/related-posts-thumbnails.php
on line
243
Warning
: strpos() expects parameter 1 to be string, array given in
/homepages/28/d195594288/htdocs/as/wp-content/plugins/related-posts-thumbnails/related-posts-thumbnails.php
on line
244
Warning
: substr() expects parameter 1 to be string, array given in
/homepages/28/d195594288/htdocs/as/wp-content/plugins/related-posts-thumbnails/related-posts-thumbnails.php
on line
244
Warning
: strpos() expects parameter 1 to be string, array given in
/homepages/28/d195594288/htdocs/as/wp-content/plugins/related-posts-thumbnails/related-posts-thumbnails.php
on line
243
Warning
: strpos() expects parameter 1 to be string, array given in
/homepages/28/d195594288/htdocs/as/wp-content/plugins/related-posts-thumbnails/related-posts-thumbnails.php
on line
244
Warning
: substr() expects parameter 1 to be string, array given in
/homepages/28/d195594288/htdocs/as/wp-content/plugins/related-posts-thumbnails/related-posts-thumbnails.php
on line
244
When I first heard about this album I thought it was going to have a bunch of famous songs from popular artists sung by The Muppets. It turns out that it is exactly the opposite. The Muppets: The Green Album contains a bunch of popular Muppets songs performed by the likes of Ok Go, Weezer, The Airborne Toxic Event, and more! Although not a fan of all the cover tracks on the album I enjoyed listening to it and remembering the songs that I haven't heard for decades when I used to watch the show as a kid. I guess you could say that I'm a little biased toward the Muppets version of each song.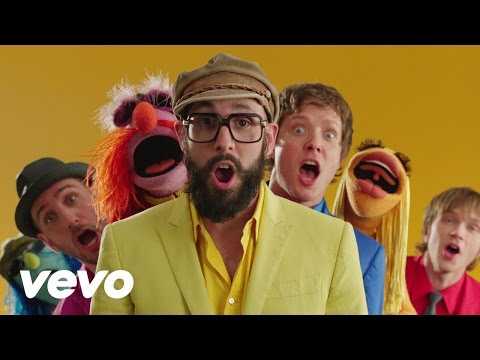 There are several notable tracks and many of them have already been popularized. Ok Go's music video of the The Muppet Theme Song (viewable above) has almost 3 million views after being on YouTube for five days. NPR shared Andrew Bird's cover of It's Not Easy Being Green on their All Songs Considered show. Weezer's version of Rainbow Connection featuring Hayley Williams is the most popular track on the album according to purchases on iTunes. They are all worth checking out. I chose Mr. Bassman as today's song of the day when a friend at work recommended that I check it out and told me that it was so catchy that she had it on repeat for a while. I can't agree more. It's very catchy and Sondre Lerche was a great choice of artist to cover the track. The original song, Mr. Bass Man, was performed by Johnny Cymbal before the Muppets made their version on the show.

The music doesn't have to stop here. The interactive video below will play a sample of each song on The Green Album or you can click on the name of the track that you would like to hear. Enjoy!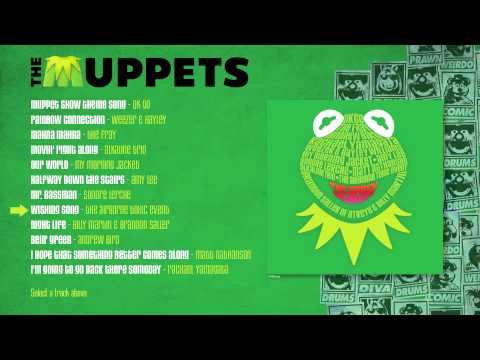 Song: Mr. Bassman feat. Sondre Lerche
Album: Muppets: The Green Album (2011)
Purchase the Song of the Day:

Other Popular Song Posts: