Warning
: strpos() expects parameter 1 to be string, array given in
/homepages/28/d195594288/htdocs/as/wp-content/plugins/related-posts-thumbnails/related-posts-thumbnails.php
on line
243
Warning
: strpos() expects parameter 1 to be string, array given in
/homepages/28/d195594288/htdocs/as/wp-content/plugins/related-posts-thumbnails/related-posts-thumbnails.php
on line
244
Warning
: substr() expects parameter 1 to be string, array given in
/homepages/28/d195594288/htdocs/as/wp-content/plugins/related-posts-thumbnails/related-posts-thumbnails.php
on line
244
Warning
: strpos() expects parameter 1 to be string, array given in
/homepages/28/d195594288/htdocs/as/wp-content/plugins/related-posts-thumbnails/related-posts-thumbnails.php
on line
243
Warning
: strpos() expects parameter 1 to be string, array given in
/homepages/28/d195594288/htdocs/as/wp-content/plugins/related-posts-thumbnails/related-posts-thumbnails.php
on line
244
Warning
: substr() expects parameter 1 to be string, array given in
/homepages/28/d195594288/htdocs/as/wp-content/plugins/related-posts-thumbnails/related-posts-thumbnails.php
on line
244
Warning
: strpos() expects parameter 1 to be string, array given in
/homepages/28/d195594288/htdocs/as/wp-content/plugins/related-posts-thumbnails/related-posts-thumbnails.php
on line
243
Warning
: strpos() expects parameter 1 to be string, array given in
/homepages/28/d195594288/htdocs/as/wp-content/plugins/related-posts-thumbnails/related-posts-thumbnails.php
on line
244
Warning
: substr() expects parameter 1 to be string, array given in
/homepages/28/d195594288/htdocs/as/wp-content/plugins/related-posts-thumbnails/related-posts-thumbnails.php
on line
244
After today when you look in the dictionary under "dream pop" you might find a picture of this album. Yesterday, Anthony Gonzalez (also known as M83) released his latest album titled Hurry Up, We're Dreaming. Last year he announced that it would be "very, very, very epic." I have been anxious to hear more from M83 since "Midnight City" appeared a few months ago. The official music video for that song appeared yesterday too.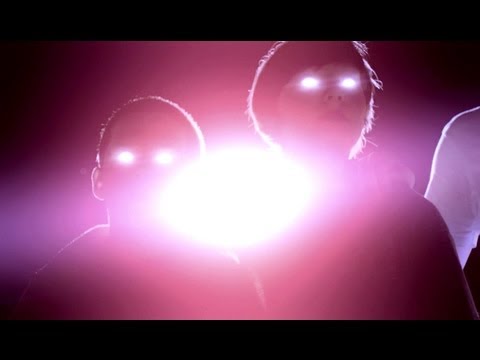 Listening to the album I immediately found several tracks that I liked but after about the first six or so songs I was thinking, "okay, I get the point. Surprise me again." He did. There were a couple songs later on that I enjoy too. Here are some notable tracks from the album.
Intro (Listen to it below!)
Midnight City (My favorite track on the album so far!)
Reunion
Wait
Raconte-Moi Une Histoire (Music accompanied by a little girl telling a story.)
Ok Pal
Steve Mcqueen (One of the surprises toward the end!)
The theme of Hurry Up, We're Dreaming is, you guessed it, dreams. More specifically it is about how each dream is unique and how they are they different through the stages of life. What better way to introduce you to the M83′s new album then by playing the track called "Intro?" Anthony features Nika Danilova of Zola Jesus in today's song of the day. M83 is an Electronic, Alternative, and Pop musician from Antibes, France.


Song: Intro
Album: Hurry Up, We're Dreaming (2011)
Purchase the Song of the Day:

Other Popular Song Posts: