Warning
: strpos() expects parameter 1 to be string, array given in
/homepages/28/d195594288/htdocs/as/wp-content/plugins/related-posts-thumbnails/related-posts-thumbnails.php
on line
243
Warning
: strpos() expects parameter 1 to be string, array given in
/homepages/28/d195594288/htdocs/as/wp-content/plugins/related-posts-thumbnails/related-posts-thumbnails.php
on line
244
Warning
: substr() expects parameter 1 to be string, array given in
/homepages/28/d195594288/htdocs/as/wp-content/plugins/related-posts-thumbnails/related-posts-thumbnails.php
on line
244
Warning
: strpos() expects parameter 1 to be string, array given in
/homepages/28/d195594288/htdocs/as/wp-content/plugins/related-posts-thumbnails/related-posts-thumbnails.php
on line
243
Warning
: strpos() expects parameter 1 to be string, array given in
/homepages/28/d195594288/htdocs/as/wp-content/plugins/related-posts-thumbnails/related-posts-thumbnails.php
on line
244
Warning
: substr() expects parameter 1 to be string, array given in
/homepages/28/d195594288/htdocs/as/wp-content/plugins/related-posts-thumbnails/related-posts-thumbnails.php
on line
244
Warning
: strpos() expects parameter 1 to be string, array given in
/homepages/28/d195594288/htdocs/as/wp-content/plugins/related-posts-thumbnails/related-posts-thumbnails.php
on line
243
Warning
: strpos() expects parameter 1 to be string, array given in
/homepages/28/d195594288/htdocs/as/wp-content/plugins/related-posts-thumbnails/related-posts-thumbnails.php
on line
244
Warning
: substr() expects parameter 1 to be string, array given in
/homepages/28/d195594288/htdocs/as/wp-content/plugins/related-posts-thumbnails/related-posts-thumbnails.php
on line
244
In 2009, Noel Gallagher announced that he would be leaving the band Oasis. He was the lead guitarist, backup vocalist, and also the songwriter of most of their songs. This new album is the debut album of his solo project Noel Gallagher's High Flying Birds. The rest of the band Oasis, including his brother Liam (lead vocalist), are continuing on under the name Beady Eye. Noel's music has led the Britpop genre starting with the album Definitely Maybe in 1994. Today's song of the day is "If I Had A Gun…" from his newly released solo album.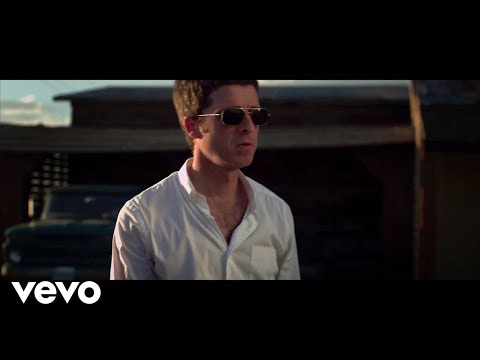 Other Notable Tracks:
Everybody's On The Run
The Death Of You And Me
(I Wanna Live In A Dream) Recording Machine
Aka…What A Life!
Aka…Broken Arrow
(Stranded On) The Wrong Beach
What can I say? I enjoyed the album.
Song: If I Had A Gun…
Album: Noel Gallagher's High Flying Birds (2011)
Purchase the Song of the Day:

Other Popular Song Posts: