Warning
: strpos() expects parameter 1 to be string, array given in
/homepages/28/d195594288/htdocs/as/wp-content/plugins/related-posts-thumbnails/related-posts-thumbnails.php
on line
243
Warning
: strpos() expects parameter 1 to be string, array given in
/homepages/28/d195594288/htdocs/as/wp-content/plugins/related-posts-thumbnails/related-posts-thumbnails.php
on line
244
Warning
: substr() expects parameter 1 to be string, array given in
/homepages/28/d195594288/htdocs/as/wp-content/plugins/related-posts-thumbnails/related-posts-thumbnails.php
on line
244
Warning
: strpos() expects parameter 1 to be string, array given in
/homepages/28/d195594288/htdocs/as/wp-content/plugins/related-posts-thumbnails/related-posts-thumbnails.php
on line
243
Warning
: strpos() expects parameter 1 to be string, array given in
/homepages/28/d195594288/htdocs/as/wp-content/plugins/related-posts-thumbnails/related-posts-thumbnails.php
on line
244
Warning
: substr() expects parameter 1 to be string, array given in
/homepages/28/d195594288/htdocs/as/wp-content/plugins/related-posts-thumbnails/related-posts-thumbnails.php
on line
244
Warning
: strpos() expects parameter 1 to be string, array given in
/homepages/28/d195594288/htdocs/as/wp-content/plugins/related-posts-thumbnails/related-posts-thumbnails.php
on line
243
Warning
: strpos() expects parameter 1 to be string, array given in
/homepages/28/d195594288/htdocs/as/wp-content/plugins/related-posts-thumbnails/related-posts-thumbnails.php
on line
244
Warning
: substr() expects parameter 1 to be string, array given in
/homepages/28/d195594288/htdocs/as/wp-content/plugins/related-posts-thumbnails/related-posts-thumbnails.php
on line
244
Over the last year, Sonny Moore (a.k.a. Skrillex) has been making waves in more ways than one. First, his audiowaves are a signature sound including heavy bass, catchy melodies, and robotic effects that have taken hold of a young generation. This has led to a Best Electronic Dance Music (EDM) Artist of 2011 award from MTV and five Grammy nominations including Best New Artist. His new EP titled Bangarang was released last week.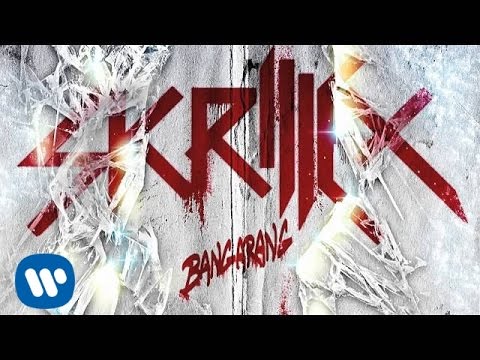 Song: Summit (Feat. Ellie Goulding)
Album: Bangarang (2011)
Purchase the Song of the Day:

However, with the popularity, comes haters. The second wave consists of talk that I have heard on the Internet and offline from other DJs. There are plenty of them that support Skrillex, but I find the statements that come from the opposition to be quite strange. They describe his music as "cheap," "simple-minded," "nothing special," and "bottom of the barrel." During those moments I think to myself, "well he must be doing something right." In my opinion people have got to let others enjoy the music the that they like without having to defend it.
The last wave that I'll mention in this post has to do with the Dubstep genre. Dubstep originated in London starting around 1998. The music genre consists of big bass lines, drum patterns, and sometimes vocal samples. It has recently gone mainstream in the last year or so. Skrillex's wave with Dubstep began as some of his early tracks were classified with the genre. It seems the dubstep purists didn't like this at all. James Blake, used the terms "frat-boy" and "macho-ism" to describe the evolution of the genre in the United States. Another article mentioned that Americans wanted their faces to be melted by the music of dubstep producers. That is definitely the contrast of James Blake's style. I think we will see a few more genre branches coming out of dubstep in the near future. As a side note, I don't mean to diss James Blake in this post. I really like his music too. Check it out after listening to today's song of the day.
Other Popular Song Posts: