Warning
: strpos() expects parameter 1 to be string, array given in
/homepages/28/d195594288/htdocs/as/wp-content/plugins/related-posts-thumbnails/related-posts-thumbnails.php
on line
243
Warning
: strpos() expects parameter 1 to be string, array given in
/homepages/28/d195594288/htdocs/as/wp-content/plugins/related-posts-thumbnails/related-posts-thumbnails.php
on line
244
Warning
: substr() expects parameter 1 to be string, array given in
/homepages/28/d195594288/htdocs/as/wp-content/plugins/related-posts-thumbnails/related-posts-thumbnails.php
on line
244
Warning
: strpos() expects parameter 1 to be string, array given in
/homepages/28/d195594288/htdocs/as/wp-content/plugins/related-posts-thumbnails/related-posts-thumbnails.php
on line
243
Warning
: strpos() expects parameter 1 to be string, array given in
/homepages/28/d195594288/htdocs/as/wp-content/plugins/related-posts-thumbnails/related-posts-thumbnails.php
on line
244
Warning
: substr() expects parameter 1 to be string, array given in
/homepages/28/d195594288/htdocs/as/wp-content/plugins/related-posts-thumbnails/related-posts-thumbnails.php
on line
244
Warning
: strpos() expects parameter 1 to be string, array given in
/homepages/28/d195594288/htdocs/as/wp-content/plugins/related-posts-thumbnails/related-posts-thumbnails.php
on line
243
Warning
: strpos() expects parameter 1 to be string, array given in
/homepages/28/d195594288/htdocs/as/wp-content/plugins/related-posts-thumbnails/related-posts-thumbnails.php
on line
244
Warning
: substr() expects parameter 1 to be string, array given in
/homepages/28/d195594288/htdocs/as/wp-content/plugins/related-posts-thumbnails/related-posts-thumbnails.php
on line
244
Daft Punk is, hands down, one of my favorite electronic groups of all time. I can still listen to tracks like "Around the World" on repeat for long periods of time. That said, I am extremely excited to hear their new album Random Access Memories set to be released on May 21, 2013.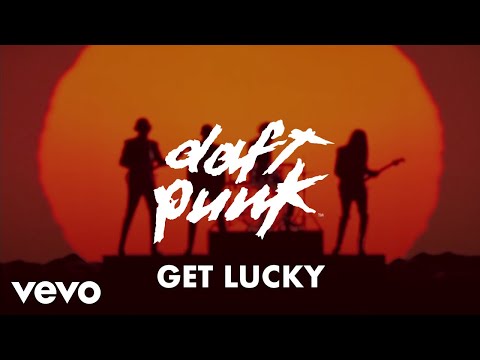 Today's song "Get Lucky" featuring Pharrell Williams and Nile Rodgers is the latest single from Daft Punk since they worked on the TRON: Legacy soundtrack back in 2010. Last month they teased us with short clips of the new track in the form of commercials during Saturday Night Live and with an extended video clip last week during the Coachella music festival. With any sample they could get their hands on, many people began looping the samples and releasing unofficial versions of "Get Lucky." The full official version was even leaked a couple days before it was to be released.
Friday was the official release date for "Get Lucky" and it has been reported that the track had the biggest streaming day on Spotify in the United States and the United Kingdom. The record was previously held by Macklemore's "Thrift Shop" in the U.S. and Bastille's "Pompeii" in the U.K.
I've yet to see them live and if they tour this year, I'll be there.
Song: Get Lucky
Album: Random Access Memories (2013)
Purchase the Song of the Day:

Other Popular Song Posts: